About Us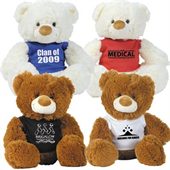 Novelty Only has been in the promotional items industry since the year 2000 and has successfully satisfied thousands of customers needs. We've got a huge range of products that don't quite fit into other promotional categories and collaborated them all on this website for you to browse.
Based in Sydney Australia, we have experience of shipping all over Australia. Whether you're based in Melbourne, Brisbane, Adelaide, Perth or anywhere in between, we'll get your order to you - safe & on time. You can trust us with your important orders because we've had enough field experience to know what can go wrong and we promise to do everything within our power to make sure everything runs smoothly and most importantly your conference/campaign/event is an overall success.
Leave it to us - the novelty promotional items experts.
The NoveltyOnly Team